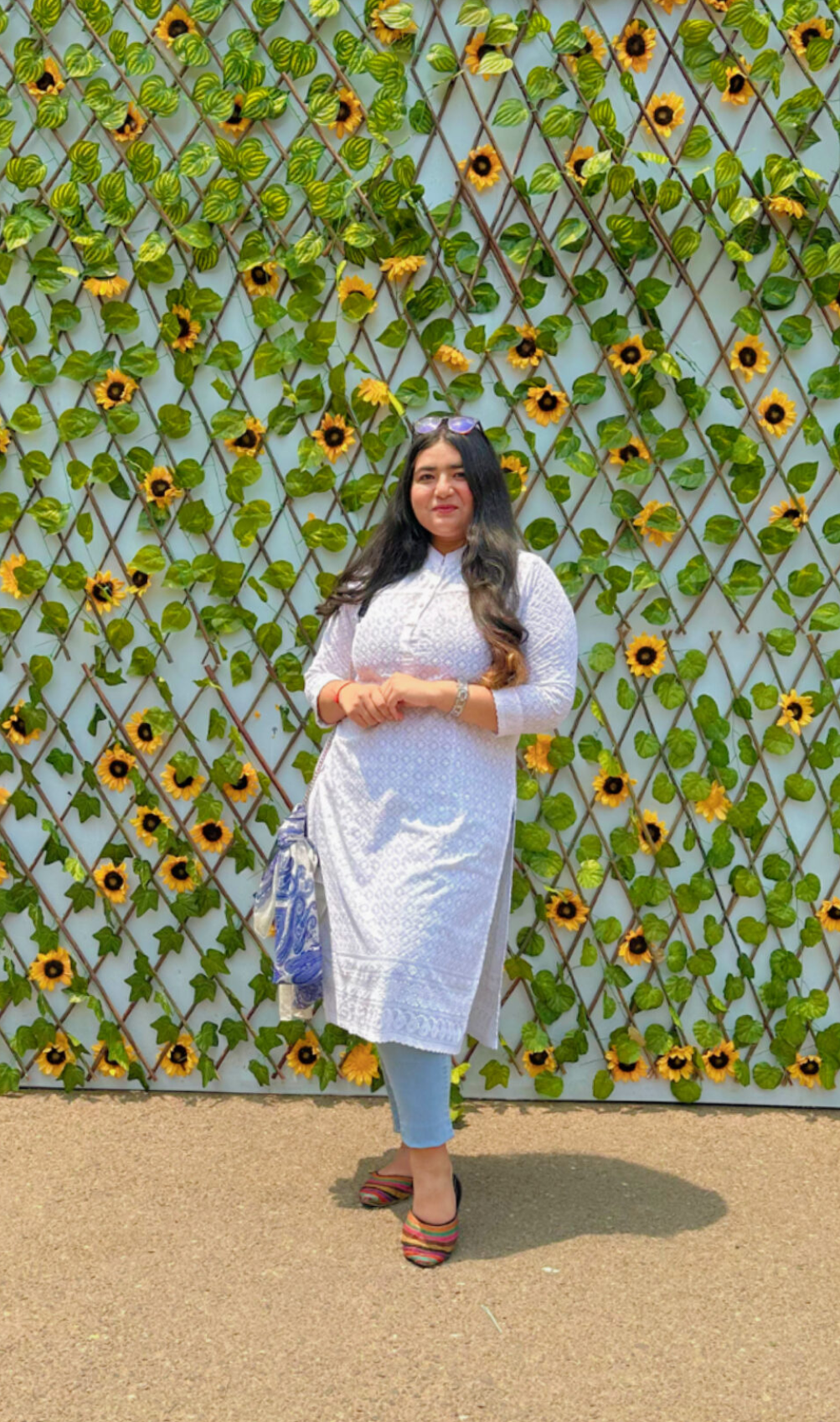 Barkha Singh is a firm believer in the power of self-discovery and self-worth. Before endorsing the potential of the world, she advocate for individuals to embrace their uniqueness and recognize their inherent value, enabling them to walk confidently in their own paths. Her journey has led me through diverse business landscapes, spanning a multitude of industries, and She have immersed herself in this enriching experience.
The professional voyage began right after she secured her Bachelor's degree from Dayalbagh Educational Institute in 2019. Fuelled by a passion for nurturing growth, she swiftly assumed the role of a mentor, dedicating herself to guiding and shaping the development of students. Through education and training, she've endeavored to instill profound values and morals, fostering a generation that embodies excellence.
At present, her purpose centers around coaching, mentoring, and training individuals and organizations, steering them towards leading transformative change on a global scale. She proudly introduce herself as a Personality Enhancement Coach, where she seamlessly blend the roles of an Image Consultant and Soft Skills Trainer. This unique approach has enabled her to operate across a broad spectrum, from offering private consultations to conducting impactful corporate training sessions.
Her mission is to contribute to a brighter tomorrow by uplifting both individuals and their environments. Through her guidance, she aspire to equip people with the tools to become leaders who drive positive change in the world. Together, let us elevate ourselves and our surroundings, painting a future that is defined by progress and inspiration.
BOOK YOUR FREE CONSULTATION TODAY